About Us
Since its formation in 1998 The Cornish Rosette Company is becoming one of the UK's fastest growing rosette manufacturers. We offer our customers a wide range of rosettes, sashes and show sundries all at highly competitive prices.
The company supplies rosettes and show sundries to all corners of the country including, the South West, Wales, Lancashire, Ireland, Hertfordshire and Yorkshire, as well as internationally to America and Germany.
Although we are constantly looking to expand our business we are still a family run company. As a mother and daughter team, Jenny Sanders and Michelle Burgess, are proud of the high quality, personal and friendly service that they offer.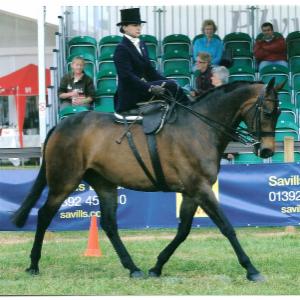 Our rosettes are made in a quality embossed edge single sided satin ribbon, available in a wide choice of colours. Sashes are also becoming very popular and we have a range of different sashes suitable for cattle, horses, carnival queens etc.
All our rosettes and awards are produced to the highest quality and our rosettes are packed in clear cellophane fronted bags in runs convenient to the customer, i.e. 1st - 6th. Having organised many equestrian and agricultural events we know from personal experience that this can help save secretaries lots of time and hassle.
We also offer a wide range of show sundries, from badges and competitor numbers, to judges books, entry sheets and prize cards. If there is anything which you cannot find please contact us and we will do our best to try and help you.