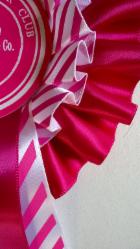 The Redmoor Range

A distinctive rosette with a 3.8cm outer tier ruffled in box pleat with an inner tier of 2.5cm striped ribbon. This attractive rosette has three long wide tails and is available with a 5cm or 68cm centre.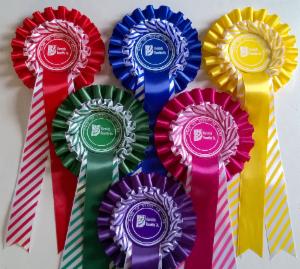 Two tier rosette with 5cm centre has 3 x 2.5cm wide x 31 cm long tails.
Two tier rosette with 68cm centre has 3 x 3.8cm wide x 31cm long tails.
Optional Extras -
Single Tier Redmoor Rosettes
A box pleated rosette made with Striped ribbon with either a 5 cm or 68 cm centre.